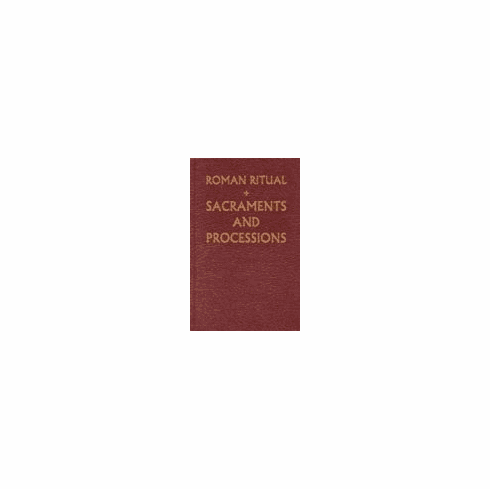 ROMAN RITUAL - VOL 1 (SACRAMENTS AND PROCESSIONS)
Edited by Fr Philip T. Weller. 608 pg. HB.
Volume 1 of this indispensable liturgical manual includes the complete liturgical formulas for six of the seven sacraments and their ritual rubrics (in red print), followed by the traditional prayers in Latin and English and rubrics governing the proper ceremony to be observed in the various kinds of religious processions that fall under divine worship. Reprinted from the original 1948 edition.
May we also suggest
The Roman Ritual
,
Vol 2
and
Vol 3
.