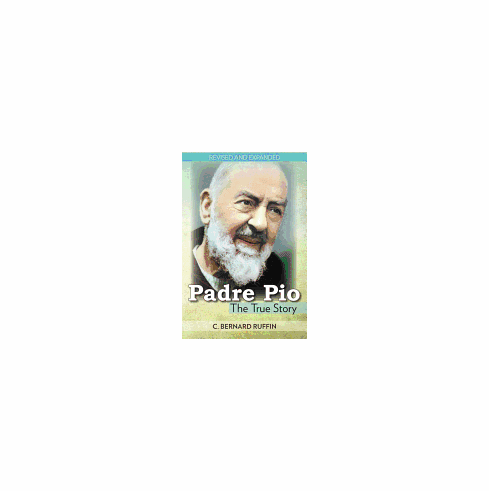 PADRE PIO: THE TRUE STORY REVISED, EXPANDED 3RD EDITION
Author: C. Bernard Ruffin. 444 pg. PB.

Intriguing, mysterious, and faithful.

These are just a few words that describe St. Pio of Pietrelcina, the beloved Italian priest who bore the wounds of Christ. Up to the time of his death in 1968, St. Pio had been receiving an astonishing five thousand letters a month and thousands of visitors each year. Some were asking for physical ills to be cured, some were seeking spiritual healing, and some were just plain curious. But they all believed in the intense spirituality of this holy man.

Padre Pio: The True Story (Revised and Expanded) gives you a unique look at the life and times of this Capuchin priest. Through personal interviews conducted with many individuals who knew St. Pio, including his personal secretary for many years, you will understand more about St. Pio's mission.

Padre Pio: The True Story focuses primarily on the post World War II era to the time of Padre Pio's death. It was during this time that an onscure Italian Capuchin priest attracted worldwide attention for his holiness as well as his mysterious stigmata.