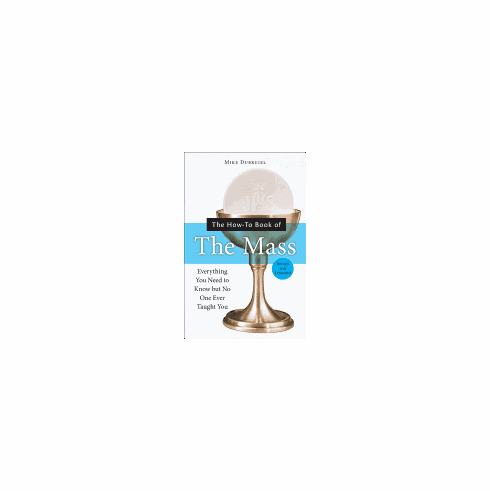 HOW-TO BOOK OF THE MASS
Author: Michael Dubruiel. 224 pgs. Paperback.
Does it sometimes seem that the Mass just happens while you sit there? Here's the help you need to make the Mass an active religious experience.
How should you enter the church? How should you listen to the Scriptures? What if the homily seems boring? In a simple, easy-to-read style, this book gives you suggestions to help you "get something" out of the Mass every time.
You'll learn how to pray at Mass, how to hear a great homily every time, and how to experience the Mass as an encounter with our Risen Lord. If you've ever wished the Mass were more exiting, this is the book that will make it exciting for you.
In this complete guide to the celebration of the Eucharist you get:
Step-by-step guidelines to walk you through the Mass
Biblical background of the prayers of the Mass
Insights from the Tradition and teaching of the Church
Practical aid to overcoming distractions
Concrete ways to grow in your relationship with Jesus Christ at every Mass