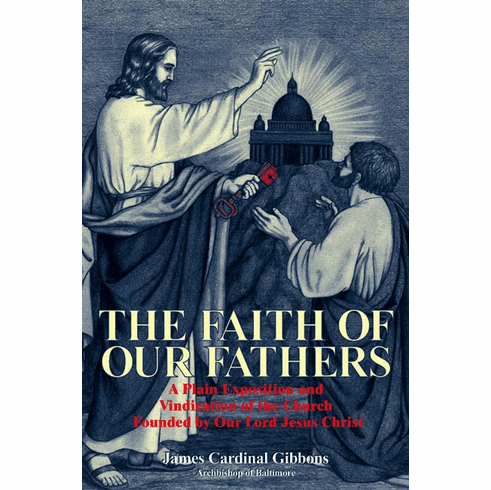 FAITH OF OUR FATHERS
Author: James Cardinal Gibbons. 352 pg. PB.

Explains the basic tenets of the Catholic Faith and why we hold them. Delves into the historical background of virtually everything people find hard to understand about our religion, such as priestly celibacy, sacred images, the Church and the Bible, the primacy of Peter, communion under one kind, invocation of the Saints, etc. First published in 1876, when there was much anti-Catholic sentiment in the U.S., it sold 1.4 million copies in 40 years; reprinted many times since. This book was instrumental in converting Scott Hahn and Gerry Matatics from the Protestant ministry.