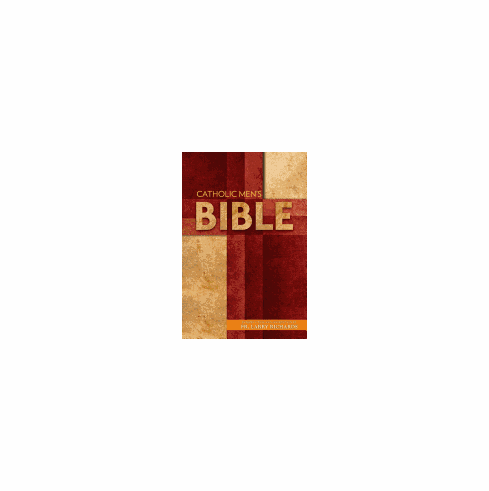 CATHOLIC MEN'S BIBLE
NEW AMERICAN BIBLE REVISED. 2040 PGS. PB.

Introduction & Instruction by Fr. Larry Richards.

"No Bible no breakfast, no Bible no bed!"-- Fr. Larry Richards

Well known preacher, teacher, and author Fr. Larry Richards has the God-given gift of being able to meet men right where they are, and his no-holds-barred approach has helped millions draw closer to God and more fully live out their Catholic faith.


The combination of Holy Scripture with Fr. Larry's instructional selections gives you a new and easy way to become the man God intended you to be by incorporating Bible study into your daily life - before breakfast, before bed, or any time during the day!

In 88 inserts, you will be challenged, enlightened, and even amused with topics like:


The Most Important Question
The Key to Manhood
God Has a Plan for Your Life
Men Strengthen Men
Sex is Holy
The Courage to Be a Man
What a Good Man is Like
Just Do It!