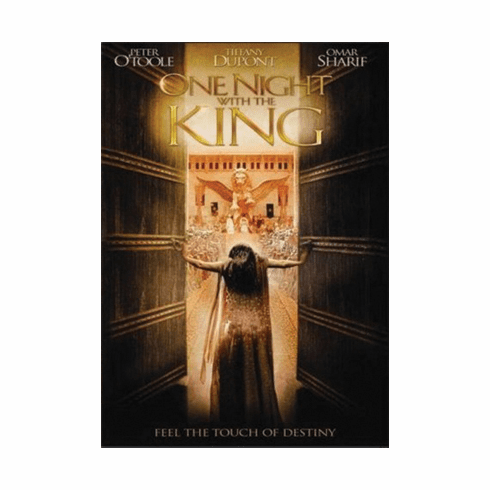 ONE NIGHT WITH THE KING
DVD. 100 min. 2006.

Region 1 (US and Canada Only).

With lush cinematography, a mesmerizing score, and an all-star cast that includes Peter O'Toole, Omar Sharif and John Rhys-Davies, One Night with the King is a sweeping epic about Esther, the Jewish girl who becomes the Queen of Persia. Despite her position, Esther's life is in danger, as the state has decreed that all Jews will be put to death. Defying warnings to remain silent, she struggles to save her people, even as she seeks to win the heart of the king in this fascinating and inspiring drama from Fox Faith.